VISTA Opportunities at The Village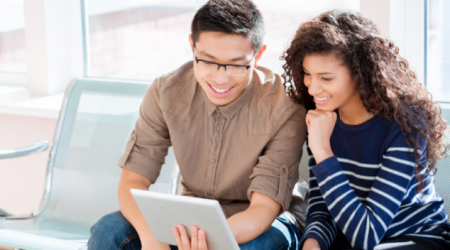 Are you concerned about family issues in urban communities? Are you looking for ways to give back while gaining valuable work experience? The Village VISTA Collaborative, a VISTA project sponsored by The Village for Families & Children, will place four VISTAs in three assignments that address financial literacy, basic needs, and the opioid crisis.
These are AmeriCorps VISTA positions, and candidates must be willing to complete one full year of service.
Please see the links below for full job descriptions, benefits and applications. Applications are due to AmeriCorps on Friday, July 5.
Financial Stability VISTA
Are you interested in helping families understand the importance of financial stability and build career skills? Join our team as a Financial Stability VISTA! You will directly support The Village's Financial Center, a program that provides services to community members and assists them in developing long-term financial stability, and our Volunteer Income Tax Assistance (VITA) program, which provides free tax preparation services for low-income individuals and families.
Substance Abuse Prevention VISTA
Do you want to help empower communities and raise awareness to curb the growing opioid epidemic and underage substance use? As a Substance Abuse Prevention VISTA, you will expand the capacity of The Village's Vernon ROCKS Coalition through social media marketing, training development and coordination, and coalition outreach efforts.
Family Center VISTA
Are you passionate about helping families access basic needs so that they can thrive? Become a Family Center VISTA! This VISTA position builds the capacity of our RAMBUH Family Center's basic needs programs by growing the capacity of our food and clothing bank, as well as developing a diaper bank for families in need.
Questions? Contact Cassandra Zwarycz at RAMBUH Family Center's or 860-471-7487.