With your generous support, more than 1,000 students across Greater Hartford received new backpacks, school supplies and uniforms they needed for the school year.
Thanks to you, they were able to walk into the first day of school with confidence and pride.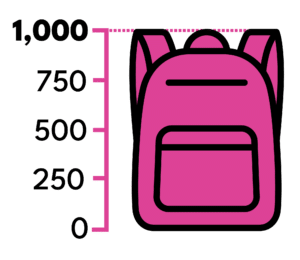 Thank you to the many individual donors and corporate partners who helped make this possible, including: Connecticut Sun, Co-Communications, Goodwill of Western and Northern CT, Goya Foods, Empower, Pepperidge Farms, PKF, Prolific 1, RCN Capital, Sheraton Hartford Hotel at Bradley Airport, Symetra, Sysco, Ticket Network, Travelers, Unitarian Society, Vertafore and The Village's four Second Chance Shops.