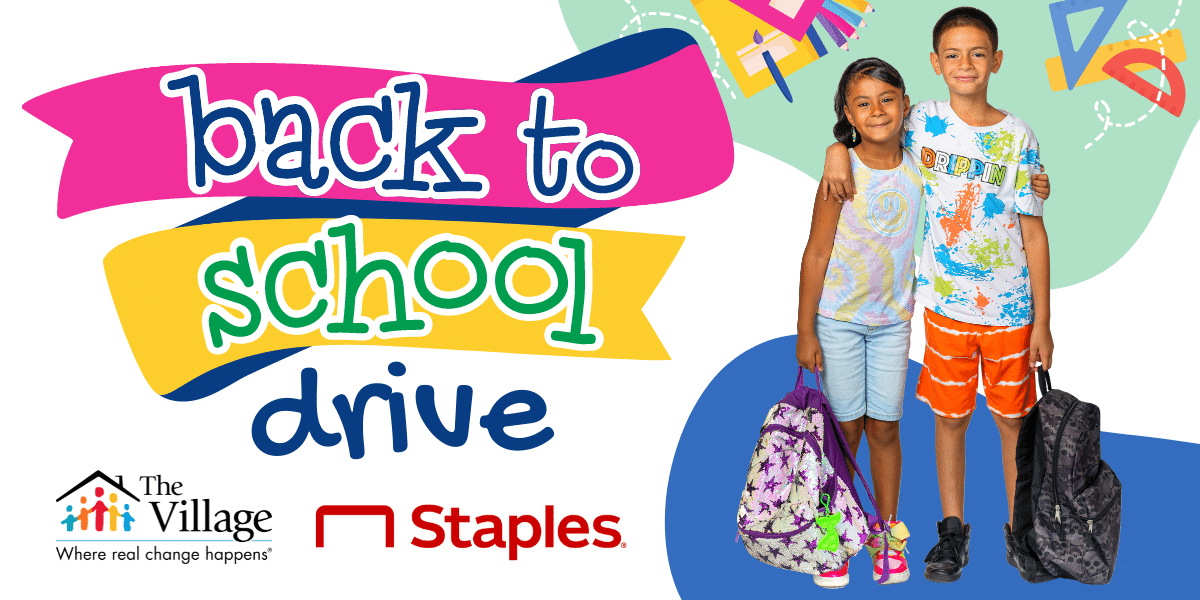 Help provide 1,000 backpacks by August 29!
The Village is serving more families than ever before—throughout Greater Hartford—and many are struggling to give their children the basic supplies required to start the school year.
Your donation now will ensure that a child can walk into school on the first day with the confidence and pride that comes from having new school supplies.
Make a donation online or stop by Staples in Glastonbury, Simsbury or West Hartford on Saturday, August 27 from 11:00am-1:00pm to make a gift in person and be entered to win a Staples gift card!
49 Putnam Blvd,
Glastonbury, CT 06033
15 Albany Turnpike,
West Simsbury, CT 06092
2550 Albany Ave,
West Hartford, CT 06117