APA Accredited Psychology Internship
For more than 200 years, The Village for Families & Children have worked to build a community of strong, healthy families who protect and nurture children. We are unwavering in doing whatever it takes to transform lives.
If you believe, like we do, in going beyond the expected to help children, adults and families unlock their inner strength, grow healthy and stable, and develop the ability to overcome challenges that life throws at them, then our APA Accredited Pre-Doctoral Internship Program may be right for you.
An appreciation for and interest in diversity is critical to our work. We meet families from all walks of life whose unique sets of challenges are best assessed, treated and supported through a holistic, individualized approach.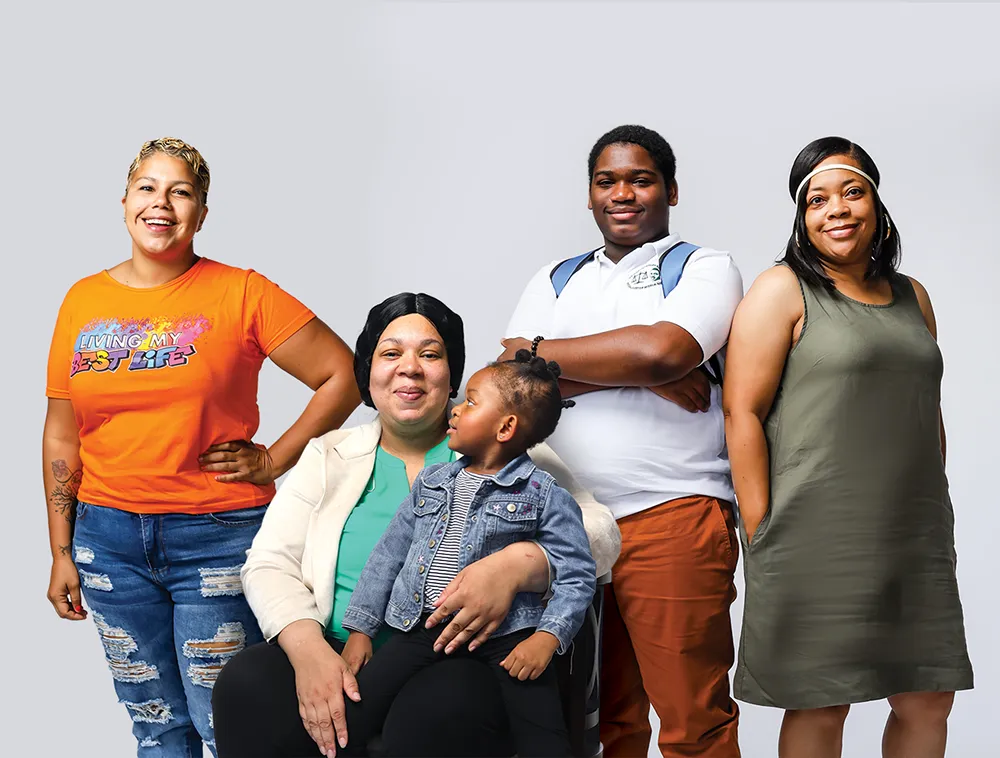 About the Internship Program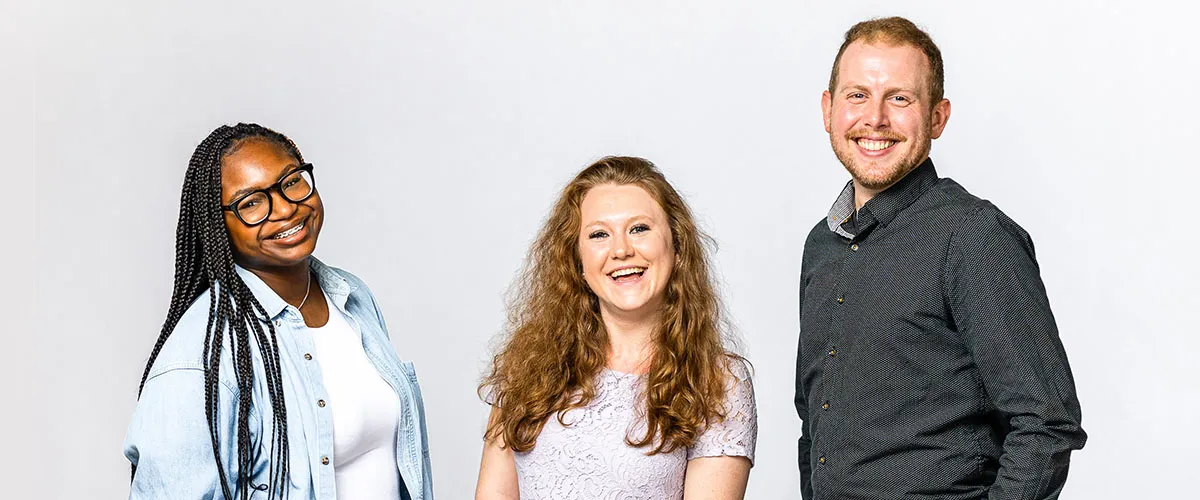 As a psychology intern with The Village, you will be an active member of a multidisciplinary team and participate directly in providing outpatient services—including individual child and adolescent therapy, play therapy, family therapy, parent guidance and group therapy. While most of your time will be in our clinic setting, each intern will be placed in a school setting at least one morning a week providing the same services.
Rotations
We also offer the opportunity to participate in our rotation through Adult Services and ADHD Evaluations.
Our Adult Services Rotation includes co-facilitating groups focused on substance use, anger management, and general coping skills. These groups are run through our Adult Outpatient Clinic as well as our IOP. You may also be able to participate in groups that are part of our Fatherhood Engagement Services.
Interns will be trained in administering psychological evaluations for diagnosing and ruling out Attention Deficit Hyperactivity Disorder. Evaluations will include administering and scoring the Wechsler Abbreviated Scale of Intelligence Second Edition (WASI-II), Behavior Assessment System for Children Third Edition (BASC-3), Conners 4th Edition, Behavior Rating Inventory of Executive Function Second Edition (BRIEF-2), and select subtests from the NEPSY-II: A Developmental Neuropsychological Assessment. Interns will write a report summarizing the evaluation and interpreting the results. Feedback will also be provided to families by the interns after supervisors have reviewed the report. Keri Herlan, Ph.D., who joined The Village in March of 2023, has led this initiative. Dr. Herlan is a pediatric psychologist working in Integrated Primary Care. She specializes in assessing, diagnosing, and working with families and individuals with neurodiverse abilities.
As part of your over-all training, you will attend advanced training seminars and have the opportunity to participate in other Village seminars and workshops, at no cost.
Individual and group supervision is provided by experienced, culturally competent licensed psychologists who will guide you throughout your internship.
Training Goals and Philosophy
The philosophy and goals of the internship training program derive from several sources, including models for training in professional psychology, the priorities and strengths of the Enhanced Care Clinic, and the mission to which The Village is committed.
While the psychology staff and the interns who train at the Village come from a variety of academic backgrounds and areas of specialization, the internship program is intended to prepare psychologists for clinical practice and follows a practitioner-scholar model.
There are several goals for the one-year internship at the Village for Families & Children, Inc.  They are as follows:
Competence in working professionally with diverse individuals, groups and communities, and addressing the needs of vulnerable and underserved populations.
Competence in psychotherapeutic interventions with children, adolescents, adults, and families from diverse, vulnerable, and underserved populations.
Competence in assessment and diagnosis of problems, capabilities, and issues associated with individuals and families.
Competence in interdisciplinary functioning and consultation skills.
Competence in professional values, attitudes, and ethics.
Competence in using research to guide practice.
Competence in reflective self-practice, self-assessment, self-care, and the effective use of supervision.
Application and Selection
Intern applicants who have experience working with children, adolescents, and their families from diverse backgrounds and who have an interest in growing their competency in culturally competent assessment and intervention for a population that is underserved and diverse should apply.
Requirements for Application
Candidates must have passed their comprehensive examination, be admitted for doctoral candidacy, and meet their graduate university's eligibility requirements for internship application.
Students from APA-accredited clinical or combined clinical/school programs are strongly preferred.
Minimum of 1,200 practicum hours inclusive of diagnostic assessment and treatment (at least 500 hours of which is direct client contact) is required.
Experience with children and families required; experience with trauma and abuse is preferred.
The application deadline for the 2023-2024 training year is November 17, 2023. Applications are handled through the APPIC website using the Applicant Portal. Candidates are asked to submit their applications, 3 letters of recommendation (preferably 2 of the 3 from clinical supervisors), curriculum vitae, and transcripts by the above date.
Applicants will be notified if they have been selected to interview by December 1, 2023. The interviews will be offered in the month of January, 2024.
Specific questions about the application process or the Internship in Psychology at The Village should be directed to Dr. Rachel Gilbert at [email protected] or by calling 860-971- 4681.
Statement of Nondiscrimination
The Village for Families & Children is an Affirmative Action/Equal Opportunity Employer. Minority applicants are encouraged to apply.
Employment at The Village
As interns you will be hired as Village employees and be eligible for all the same benefits as a full-time employee. For full benefit information please refer to our benefits page. Interns are paid a stipend of $31,120. This is subject to change based on the state's minimum wage.
Due to the nature of the work performed by interns and the clients served by The Village, admission to the internship program will be contingent on successful completion of background checks. These include drug screen, tuberculosis test, police record check and protective services record check after the APPIC match is completed.
Over the course of your internship year at the Village, there will be on-going evaluations of your performance as an intern, and of your experience of the internship, on both a formal and a more informal basis. 
Evaluation of Intern Performance
Supervisors will provide interns with informal feedback during regular supervision meetings, and facilitate ongoing conversations regarding intern areas of strength, growth, and areas for improvement throughout the year. Interns will also complete a self-evaluation within the first month of arrival. At the 6 month and end of year mark your supervisors will use the same form to review your performance. We also ask interns to create their own personal and professional goals to be reviewed regularly with their supervisors.  The reviews completed by your supervisors will be sent to your program's Director of Clinical Training at the 6 month and end of year mark.
The American Psychological Association accredits the Doctoral Internship Training Program in Psychology at The Village. The program is also a member of the Association of Postdoctoral and Internship Center (APPIC) and adheres to APPIC policies and procedures.
Hartford is a great place to live and work!
The benefits of living in the city of Hartford is the proximity to so many fun things. Visit hartford.com and CT Visit to view attractions, events, restaurants, shops and much more. Additionally, Hartford is within driving distance of New York City, Providence and Boston. 
Contact us for more information