Privacy & Practices Policies
We are accredited by The Joint Commission. If you have a concern about safety or quality of care, click here to contact them online or mail:
Office of Quality and Patient Safety
The Joint Commission
One Renaissance Boulevard
Oakbrook Terrace, Illinois 60181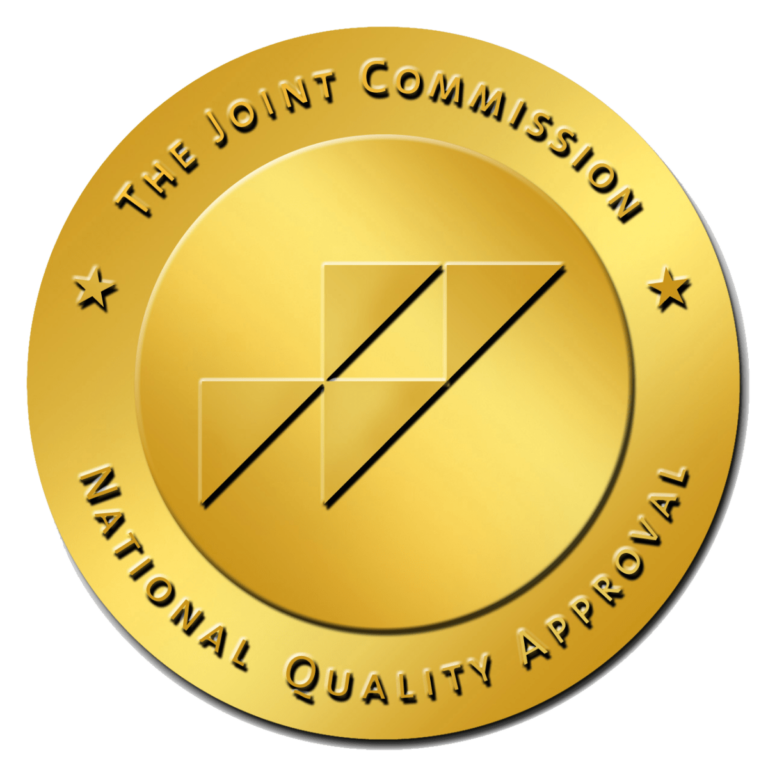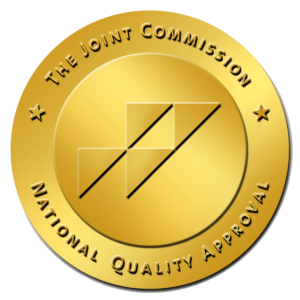 As a National Health service Corps site, we promise to:
Serve all patients
Offer discounted fees for patients who qualify
Not deny services based on a person's:

Race
Color
Sex
National origin
Disability
Religion
Sexual orientation

Accept insurance, including:

Medicaid
Medicare
Children's Health Insurance Program (CHIP)
The quality and substance of Village for Families and Children web site is critical to its reputation. Standards and guidelines have been established to guide the development of content for the site. The Vice President, Marketing and Communication, is responsible for overseeing the development and posting of content to the web site as well as assuring adherence to the standards and guidelines. All content is subject to careful review prior to posting. This review will include consideration of any potential legal issues that may arise, such as issues related to copyright and trademark.
The Village for Families and Children web site is hosted by an outside service provider.
All materials posted on this site are subject to copyrights owned by Village for Families and Children or other individuals or entities. Any reproduction, retransmission, or re-publication of all or part of any document found on this site is expressly prohibited, unless Village for Families and Children has expressly granted its prior written consent to so reproduce, retransmit or republish the material. All other rights reserved.
Our names, trademarks, service marks and logos appearing on this site may not be used in any advertising or publicity, or otherwise to indicate our sponsorship of or affiliation with any product or service, without our prior express written permission.
Although this web site may feature links to other sites, Village for Families and Children takes no responsibility for the content or information contained on those sites, as we do not exercise editorial or other control over them.
Our web site provides information and services in furtherance of our mission. While every effort is made to ensure accuracy, we make no representations about the suitability or accuracy of the information on this site for any purpose.
Web Privacy Policy
Village for Families and Children respects the privacy of visitors to its web site. To protect your online privacy, we have implemented a privacy policy.
About the Information We Collect
The data and information we collect through our web site is used only to help us achieve our mission. It is our policy to collect and store only personal information that our clients knowingly provide.
From Casual Web Site Visitors and General Users
We do not collect any personal information from users browsing our web site. When you use the public areas of our web site you are doing so anonymously. We do collect aggregate use information, such as the number of visits per page. We use aggregate data for internal and marketing purposes, but we don't collect any personally identifying information.
From Our Clients, Donors and Other Customers
If while visiting our web site you register for an event, submit a question, or request other information, you will be asked to provide certain information. In all cases this information is submitted voluntarily. In most cases, we ask clients to provide their name, title, organization name, address, telephone, and e-mail. If you're making a donation, you will be asked for credit card information in order to complete your purchase. Similar information may be submitted to us on an order form or registration form.
If you are a client, there are additional provisions to protect your privacy.
Customer Lists
Our client list is not for sale. When you visit our web site, become a donor or become a client, your name and mailing information will not be sold to a commercial organization. We may from time to time send you information that we believe to be of interest to you as a visitor who has provided contact information. You are always free to tell us to discontinue sending you information in that way.
Credit Card Account Information
We utilize an outside 3rd party with respect to credit card donations. The vendor is responsible for ensuring secure transaction methods when collecting credit card information and the vendor submits to the appropriate clearinghouse in order to obtain payment. Neither the vendor nor the Village for Families and Children retains any credit card information once your online donation has been processed.
New requirements with Connecticut's Health Information Exchange