The Village Second Chance Shops
Each year, thousands of people come through the doors of The Village's Second Chance Shops located in Glastonbury, Simsbury, Suffield and West Hartford, finding incredible bargains on great clothing and household items or to donate gently used goods.
The shops are run by more than 500 Auxiliary volunteers, with all proceeds benefiting The Village. As a result, more than $6 million in proceeds has been donated to The Village over the last 50 years.
Donations of quality clothing for adults and children, jewelry, shoes, accessories, household items and collectibles are welcome. All donations are tax-deductible.
Donation hours are listed above for each shop.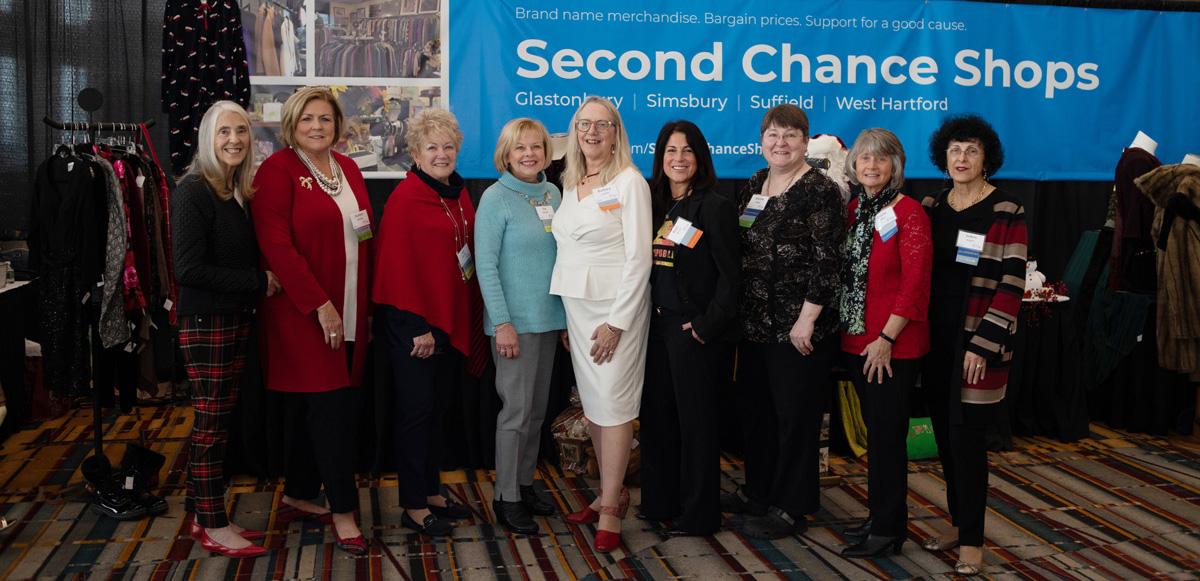 The dollars Village Auxilians raise by running the Second Chance Shops are critical and the role they play in spreading the word about The Village is equally valuable – and inspirational.
If you are committed to giving back to the community and playing a part in improving the lives of others, consider becoming a member of The Village Auxiliary and volunteering in one of our Second Chance Shops.
Volunteers commit a few hours per month to staff the store and organize merchandise. Leadership opportunities are also available. Auxilians also attend social events and meetings to learn about The Village and our mission to help children and families within our community.