"Where real change happens" is more than a tag line for The Village, it is a call to action. We knew coming out of the pandemic that The Village had an opportunity—really an obligation—to adapt. The mental health crisis facing our families and children requires more than bouncing back. It calls on providers to innovate, invest and lead.
As we emerge from the pandemic, we know the way we address mental health cannot—and should not—return to normal. The pandemic exacerbated the existing crisis and exposed the need for change. The stigma around mental illness is finally crumbling because families in every circle and zip code are feeling the impact. The opportunity for systemic change is here, and The Village is leading the way.
Resilience—it's the one word that sums up the last year at The Village. Many times, resilience is seen as a badge of honor, but we know that when trauma is involved, resilience can be about more than just bouncing back.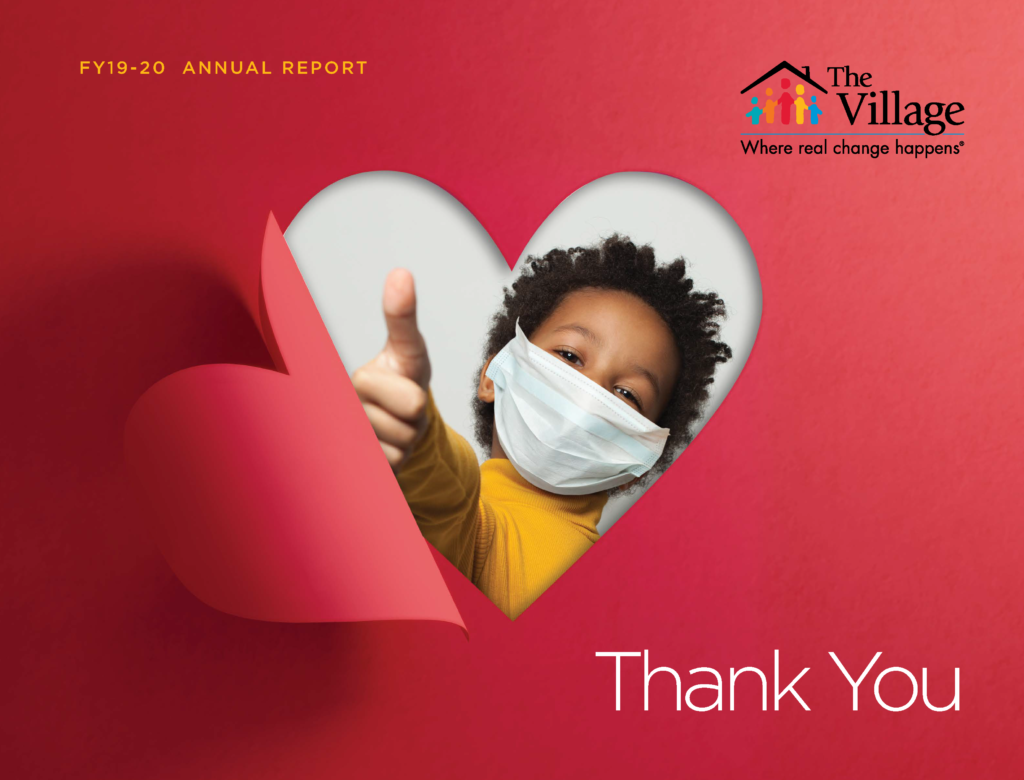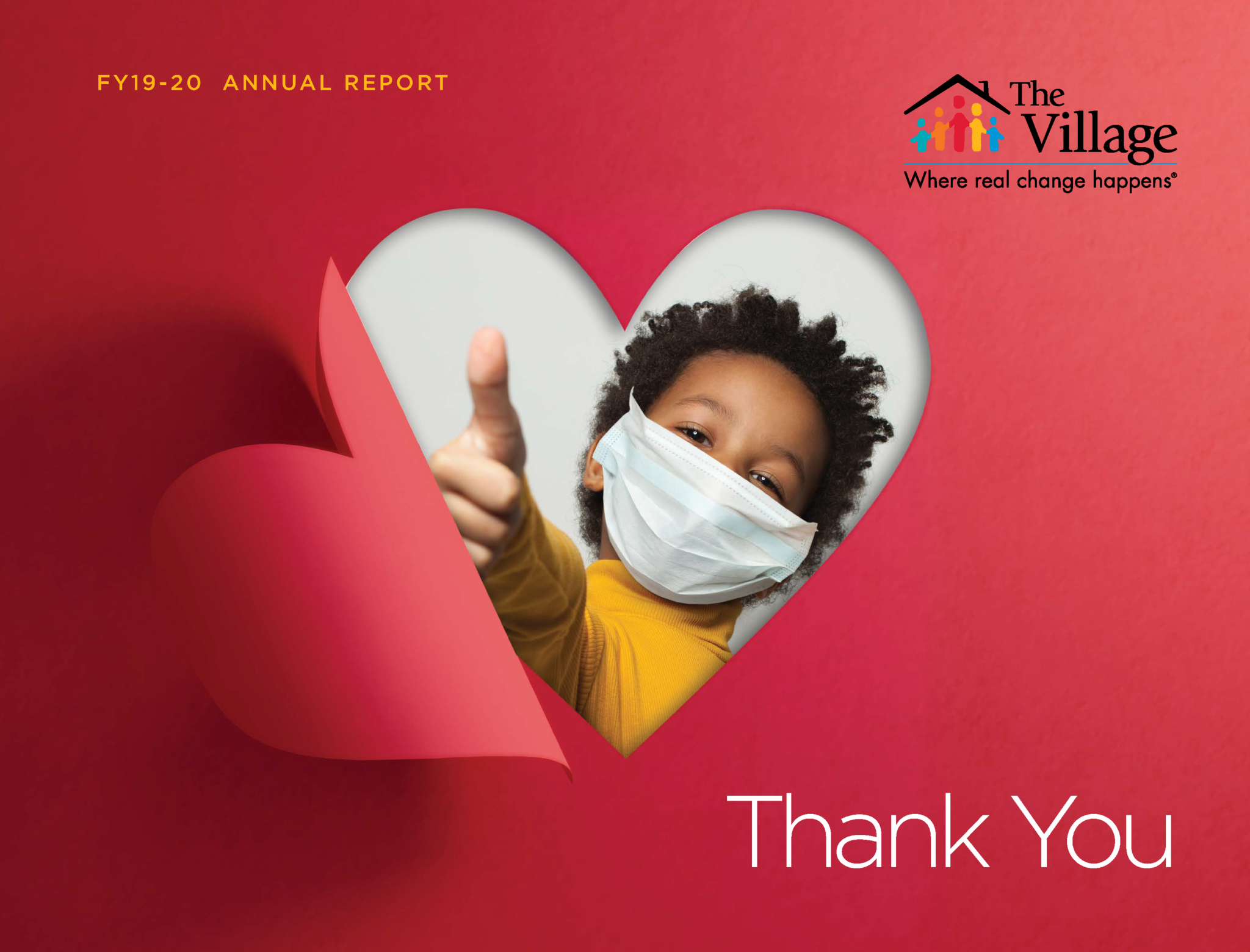 Gratitude. It's the theme of this year's Village annual report because we're grateful for you. The format of the report is different this year—more photos and tangible examples of our impact. Check it out and you'll learn about new efforts to help victims of domestic violence and see one of the coolest donations The Village has ever received!
This work literally "takes a village" of tightly connected people who care deeply about making a difference. With the right help and support, children and adults who are suffering today can be healed, emotionally healthy and successful.
Thank you for being a part of this life-changing work!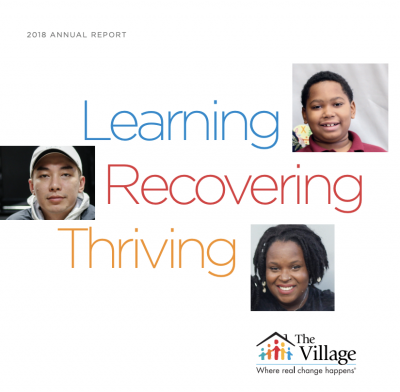 If you know The Village, you know that we are always looking to the future—to do better, to do more, to embrace best practices and innovation… to help even more people in need. We invite you to read about the change achieved by just a few of the nearly 20,000 people we serve each year (and the people and organizations who make it possible!) in our 2018 annual report.
Over our 208-year history, The Village has continually evolved. This past year was no exception! We expanded our services to reach more people across their lifespan. We harnessed data to help parents support their children's literacy skills, and brought trauma-informed care into schools. We forged partnerships to serve individuals and families more holistically, and more effectively. Through it all, our goal has remained steady – to help people gain control and achieve real and meaningful change in their lives. We invite you to read about some of these exciting programs in our 2017 annual report.
Many children in Hartford face unique barriers to academic success. Poverty, and the stress that goes along with it, multiplies the likelihood that a child will suffer anxiety, depression, low academic performance and challenges with parent/child relationships. But we know that Hartford children – and parents – also come to school with strengths and skills, hopes and dreams. The Village's 2016 annual report highlights our work in 12 Hartford schools, providing a safety net for families, filling in gaps that fall beyond the work of the school administration and staff, supporting children and families in their pursuit of success – in school and in life.
Trauma holds children back, but The Village helps them move forward. The Village has deep expertise and an array of treatment models and services for children facing emotional, behavioral and mental health challenges. Our 2015 annual report shows how we customize our approaches to help children and their families achieve long-lasting positive outcomes. Read about two families we've helped, and also how our donors and volunteers support this important work.
The 2014 annual report, So Every Child Believes in Tomorrow, highlights the complex needs of many of the families we serve and how their lives can really turn around with the right mix of services and support. Meet families who, with our help, are in a much better place – and also those who give their time and other resources to help others.