This article by Taylor Hartz appeared in Hartford Courant on August 7, 2023.
When Tenesha Oates' 12-year-old son experienced a behavioral episode at his middle school, staff at the school called an ambulance that rushed him to a crowded emergency room. They spent more than 10 hours there, only to be sent home without any action plan to help her son.
Each time her son had a crisis, Oates missed days of work trying to help navigate a treatment plan for him, without much success.
When another Connecticut mother named Rachel could not convince her 8-year-old son to go to summer camp last week, she called the boy's pediatrician looking for guidance after also missing days of work. As a single parent, Rachel was eager to find someone who could talk to her son and help understand his concerns so he could get back to camp and she could return to work.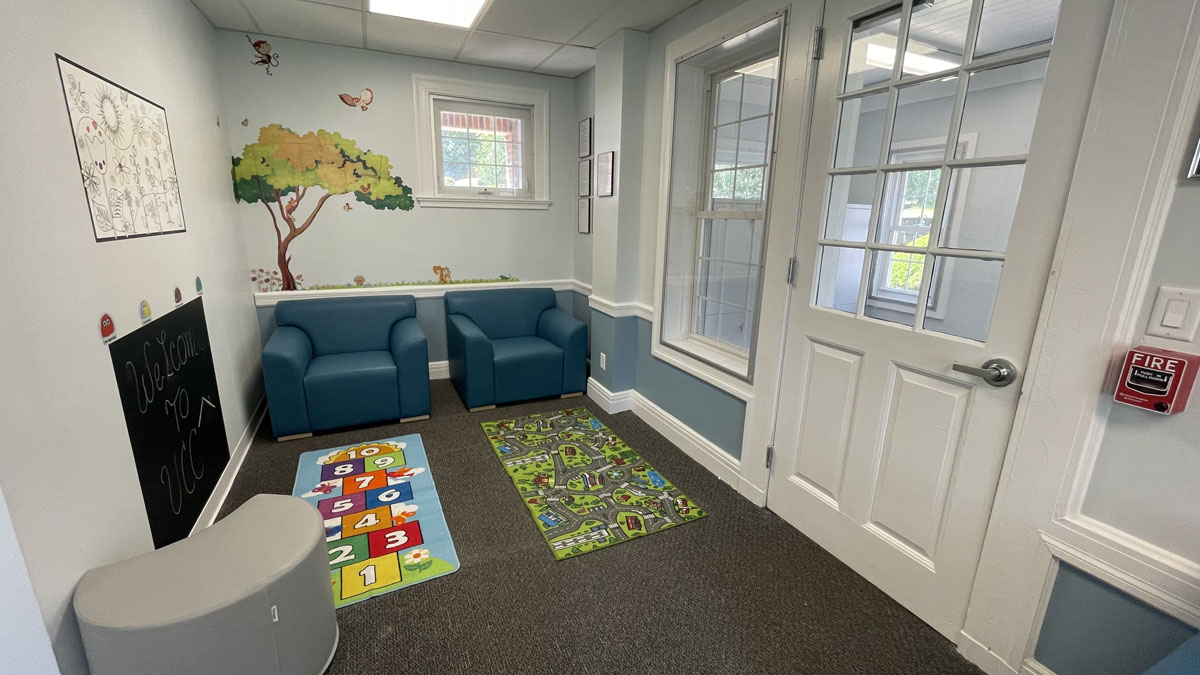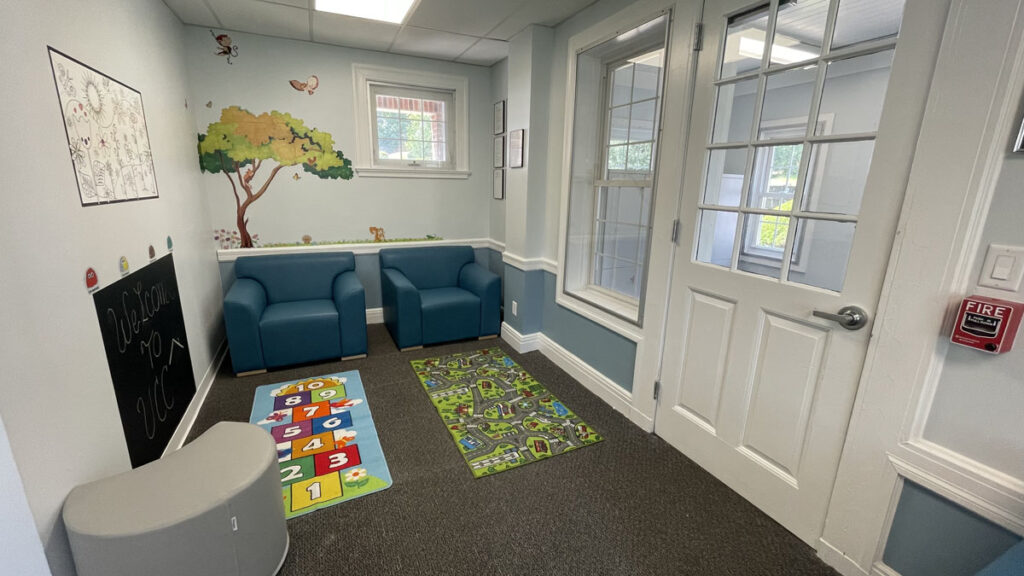 Instead, she was told by a staff member that the doctor couldn't see her and that the office would mail her a list of behavioral specialists that might be able to see her son, eventually. The list of specialists had to come in the mail, the doctor's office told her.
"It just felt like one more barrier. And that list is gull of people who may not have appointments for six months out," said Rachel. The Courant is not publishing Rachel's last name to protect her privacy.
But Rachel's mother had heard of a new Urgent Crisis Center (UCC) that opened in Hartford – an alternative to emergency departments for children and teens experiencing mental health and behavioral crises ranging from panic attacks to suicidal ideations, who need on-demand help.
The Hartford UCC, located at The Village for Families and Children at 1680 Albany Ave. accepts walk-in patients who are welcomed into a colorful, playful waiting room and quickly met with a team of healthcare providers ranging from psychologists to triage nurses, who provide a broad spectrum of care for children in need.
Rather than the often sterile feel of a triage room in an emergency room, the treatment rooms at the Urgent Crisis Center are bright, with brightly colored bean bag chairs instead of hospital beds, inspirational quotes lining the walls and weighted blankets and vests for comfort.
Rachel described the center as an "extremely calm, extremely quiet" place that offers treatment in "a really lovely, inviting environment."
Rachel said she, her son and her mother were at the UCC for about four hours and during that time were constantly working with at least one person from the treatment team to which her son was connected. Providers met with the family all together, met with her son alone and met with her and her mother in private, too. The four hours, she said, felt like a breeze.
"I felt seen, I felt supported, whereas with my pediatrician I felt abandoned," she said. "The UCC's really are the only place in Connecticut where you can go if your child is having a crisis."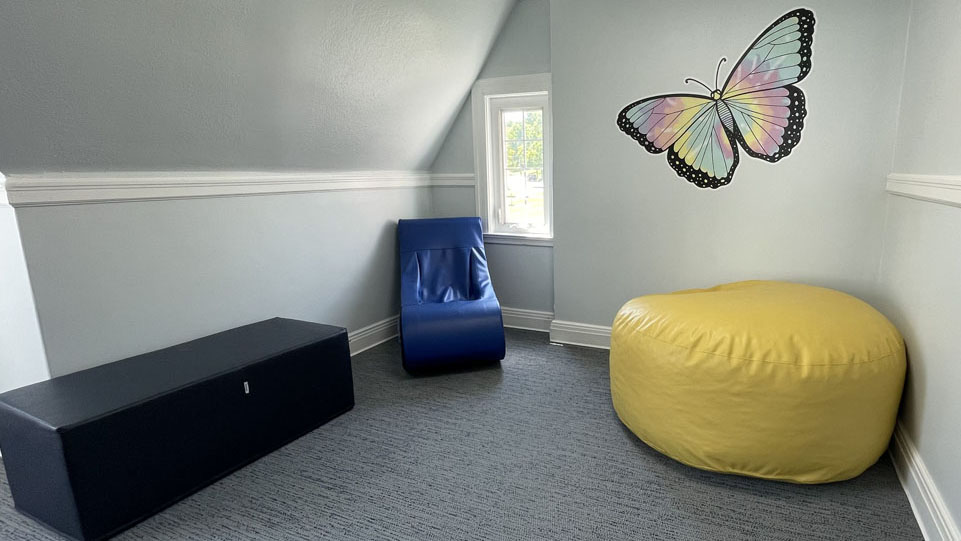 "Educating and supporting parents"
The goal of the UCC is to get families in and out in about four hours and, most importantly, connect them with community resources so they have a plan for when they go home.
They are meant to be a safe, supportive and efficient alternative to bringing a child in crisis to the emergency room, where wait times are unpredictable and tend to be on the longer side. Children who need longer term care can stay at the center up to 23 hours and more specialized subacute rooms are in the works to provide even longer-term care.
The team at the UCC specializes in children's mental healthcare and know how to connect with kids. Clinicians and staff members sit on the bean bag furniture, too.
"It's great for kids because they are at eye level," said Rachel.
The UCC benefited not only her son, helping to identify why he didn't want to go to camp, but helped her manage the crisis without facing additional stress.
Rachel said that as a single parent, missing work to care for her son was an additional challenge, and she worries for parents who don't have sick time and are facing yet another obstacle. The quick, walk-in UCCs help break down that barrier, she said. And her son has since returned to camp.
Dr. Galo Rodriguez, president and CEO of The Village, said that more and more young people are experiencing mental health crises after the COVID-19 pandemic and many parents may not know where to turn.
"We don't come with that recipe, that manual about how to handle a crisis," said Rodriguez. The UCC is meant to help create that action plan.
"Part of the mental health journey is educating and supporting parents," he said, and staff at UCC know how to deescalate situations in a calm, therapeutic manner, follow up with families and foster connections to community resources.
After their visit, Rachel said she has been impressed with the care they received.
"They've been calling every week to check in and see how we're doing and make sure he (her son) is connected with someone outside the UCC," she said. "It really is holistic and thorough and they don't just drop you after you go."
Vanessa Dorantes, commissioner of the Department of Children and Families said at the recent official opening that "The Village is steeped with clinical supports" because mental health care is "not a one size fits all." She likened the treatment options to visiting an urgent care center for a sprained ankle, compared to an emergency room for a gunshot wound. Different spaces serve different purposes, and this center, she said, helps the state provide those options.
"We are committed to making sure children know that when they are experiencing fear and crisis and anxiety that we're here to prop them up," Dorantes said.
The UCC has 19 rooms for patients now and accepts patients on a walk-in basis from 7 a.m. to 11 p.m.
"It really is a whole new level of care," said Sarah Thompson, a spokesperson for The Village.
Oates, joined by her son who is about to enter 8th grade, spoke at the opening for the UCC in Hartford and said that it will be a game-changer for many parents who need a place to turn.
When her son was brought to the emergency room, she said it exacerbated feelings of anxiety and frustration. She said that they went several hours without food, never got a clear diagnosis and still did not know where to turn for help after they were discharged.
"It wasn't the right place for him," she said.
A place like the UCC, she said, would have made all the difference
"This is an amazing, helpful thing for so many families," said Oates.
"When your child has a crisis, you're already nervous and upset," she said. "To get to a place where you know they really want you to come, it'll be a different experience."
State Rep. Tammy Exum echoed her message.
"If my child is having an issue and I see that my child is escalating and I don't know what to do, I can bring my child here," she said. "When they leave they will have resources and tools in the community to help them be successful."
Oates, who works in human services at a group home for men, also said she can see how a UCC would help not only kids like her son, but would have helped people such as the men she works with now.
"I can even see how this would have been useful when they were children, this is something that totally would have helped them and their families," she said. "It's not just helping the here and now – if you help a child they're going to be helped as an adult and these adults will go on to help their children."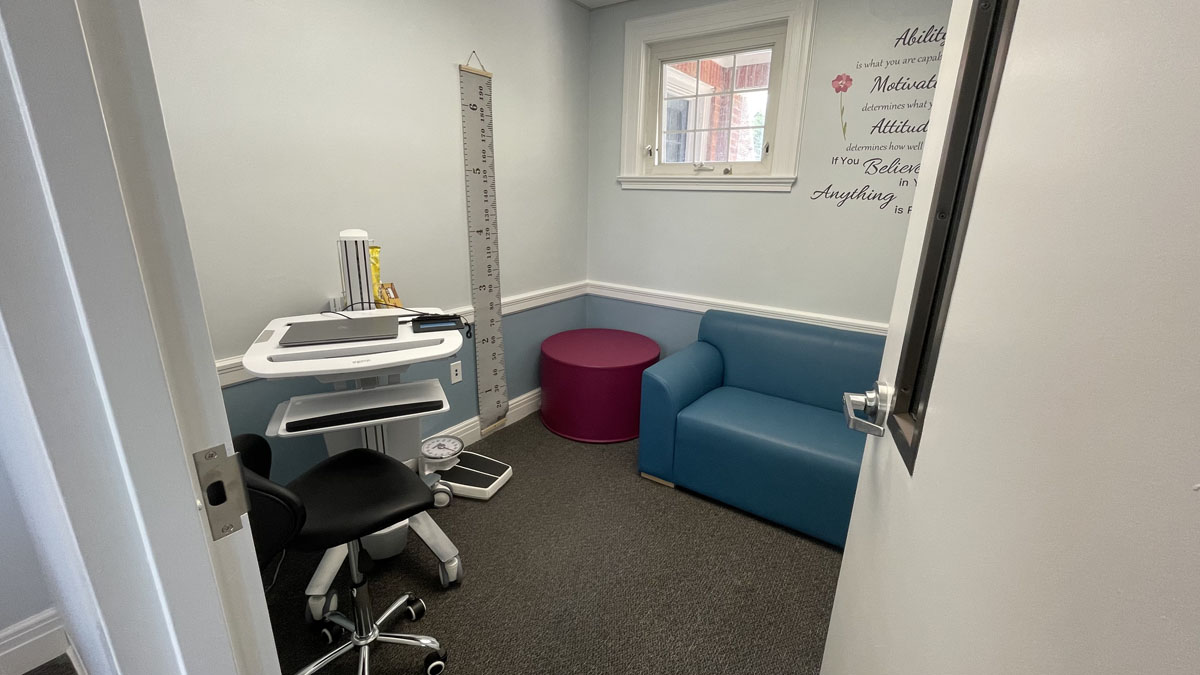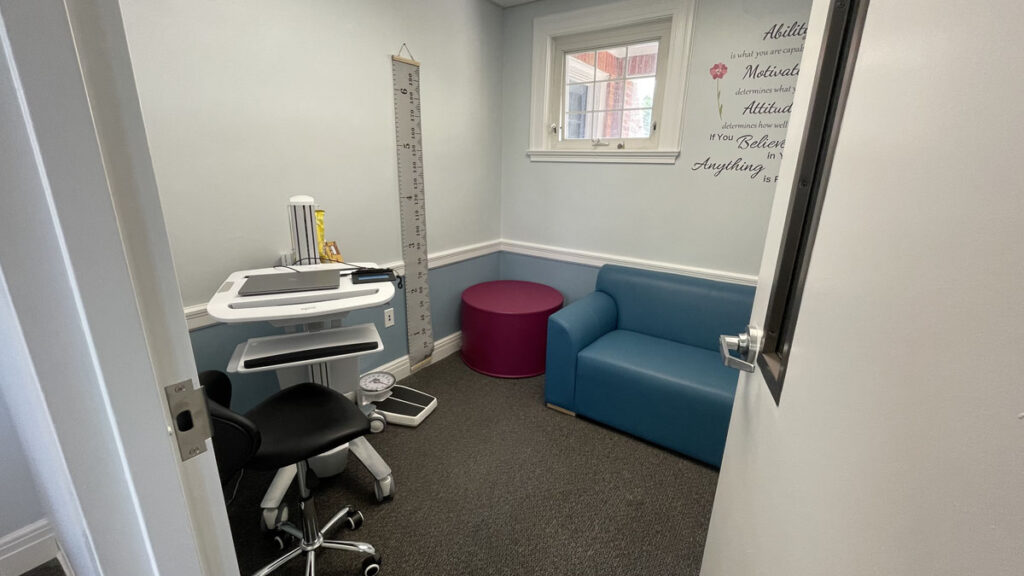 Hartford Mayor Luke Bronin said that the new center fills a need in the city.
"What this Urgent Crisis Center does is fill an enormous gap in our system and it is so important that it get filled," Bronin said at the center's opening. "The gap to this point has been gaping and it's a massive step forward."
Galo said that the UCC was a $7 million investment, with about half of that cost that going to the not yet open subacute treatment services, and the other half going to the cost of running the walk-in facilities.
"I hope they flourish and are there forever, this is something that should be a part of the spectrum of care for kids," said Rachel.
The Hartford UCC is open Monday through Friday, with plans to be available 24/7 by the end of the month.
Urgent Crisis Centers are also available in Waterbury, New Haven and New London.