Children and adolescents who are experiencing a mental health crisis can now receive the vital and immediate support needed to stabilize and begin healing at The Village for Families & Children's new, walk-in Urgent Crisis Center (UCC) in Hartford.
Governor Ned Lamont, leaders and legislators from across Connecticut joined The Village to celebrate the grand opening of the UCC on Wednesday. The Village's UCC is one of four centers recently created in Connecticut to deliver on a commitment the General Assembly and Governor Lamont made when they passed landmark legislation in 2022 to address the state's mental health crisis.
"The mental health needs of children is an urgent issue that must be treated just as we do for any other public health situation," Governor Lamont said. "These children's urgent crisis centers are being created to provide an immediate and direct resource to families whenever a behavioral health situation arises among children and teens. The centers will provide intensive assessment, stabilization, and ongoing connection to care."
The Village UCC is located at 1680 Albany Avenue in Hartford and encompasses 6,000 square feet of newly renovated space on a historic, 100-year-old campus. The center has 19 specially designed patient rooms that provide comfort and privacy for children and adolescents up to age 18 who are experiencing issues such as thoughts of suicide or self-injury; feelings of depression, anxiety or hopelessness; out-of-control behaviors; substance misuse and more.
"This new level of care for children suffering from a mental health crisis is a game-changer," said Village President and CEO Galo Rodriguez. "The UCC offers immediate care in a nurturing environment and our clinicians coordinate additional support even after the child or adolescent leaves. I am grateful for our partners, including the Lamont Administration and the General Assembly, for their leadership and the faith they have in The Village to launch one of the four UCCs in Connecticut. Our message to families in crisis is simple: you're not alone, our doors are open, and help is here."
"Seeking support is a sign of strength," DCF Commissioner Vannessa Dorantes said. "We are grateful for the collaboration of Governor Lamont, the legislature, sister state agencies and community partners in not only realizing the need for additional support for children and families but addressing that need in a real and tangible way. This work never stops – we will continue to improve state systems for those we serve."
The center is currently open from 7:00am to 11:00pm, with plans to eventually be open 24/7. The UCC accepts walk-in appointments, and no referral is needed. The center is not an Emergency Department (ED) and does not have beds. Rather, the UCC is a deterrent to the ED and provides services immediately to deescalate crises and connect families to ongoing support within 24 hours.
"Sometimes people think that when you pass a bill, it's over. But it takes a village to implement legislation," said Connecticut House Speaker Matt Ritter. "It takes therapists, psychologists and social workers. And it takes instrumental legislators to implement life-altering, impactful legislation by doing the hard work behind the scenes."
"We will continue to be committed partners in this work. It's so important for us to stand by and support what we value. We should all value our children's mental health," said Representative Tammy Exum one of the chairs of the Transforming Children's Behavioral (TCB) Health Policy Committee.
Senator Ceci Maher, also chair of the TCB Committee added, "It's important to understand the impact [mental health] has on families. Knowing that there's now a new environment to turn to where your child can be cared for is beyond worth it."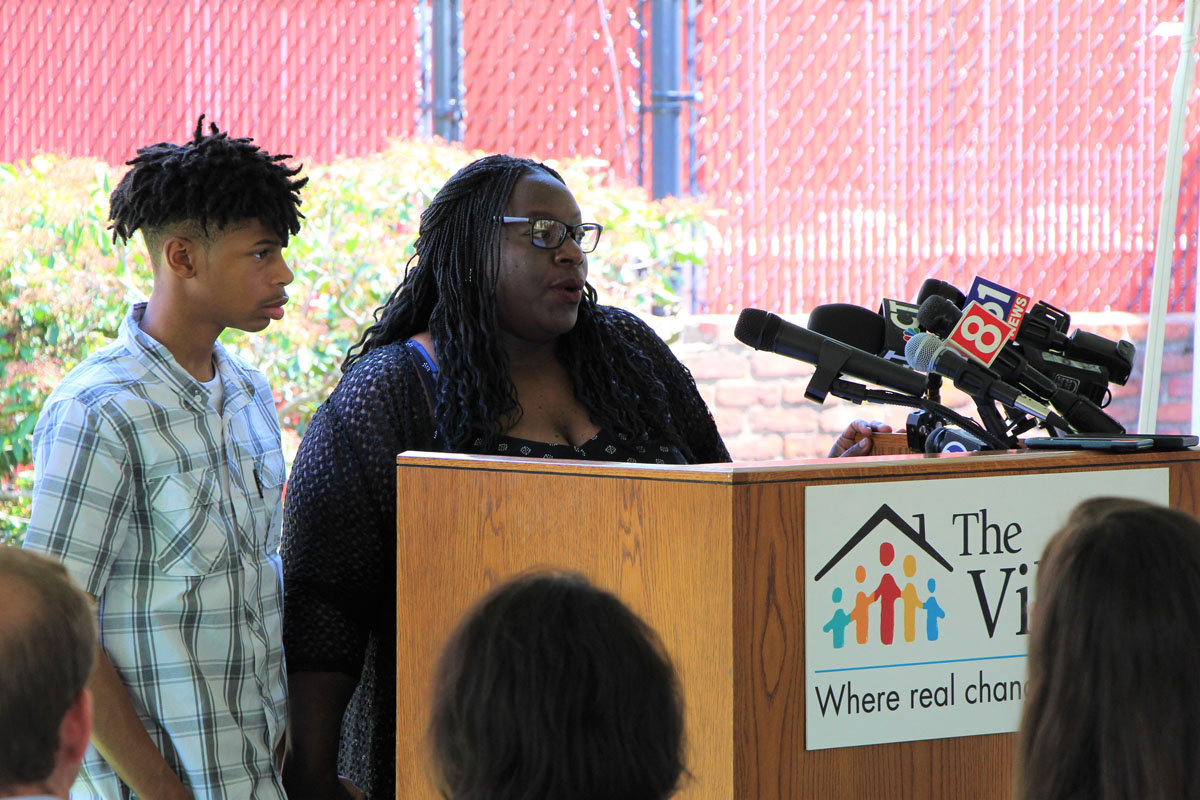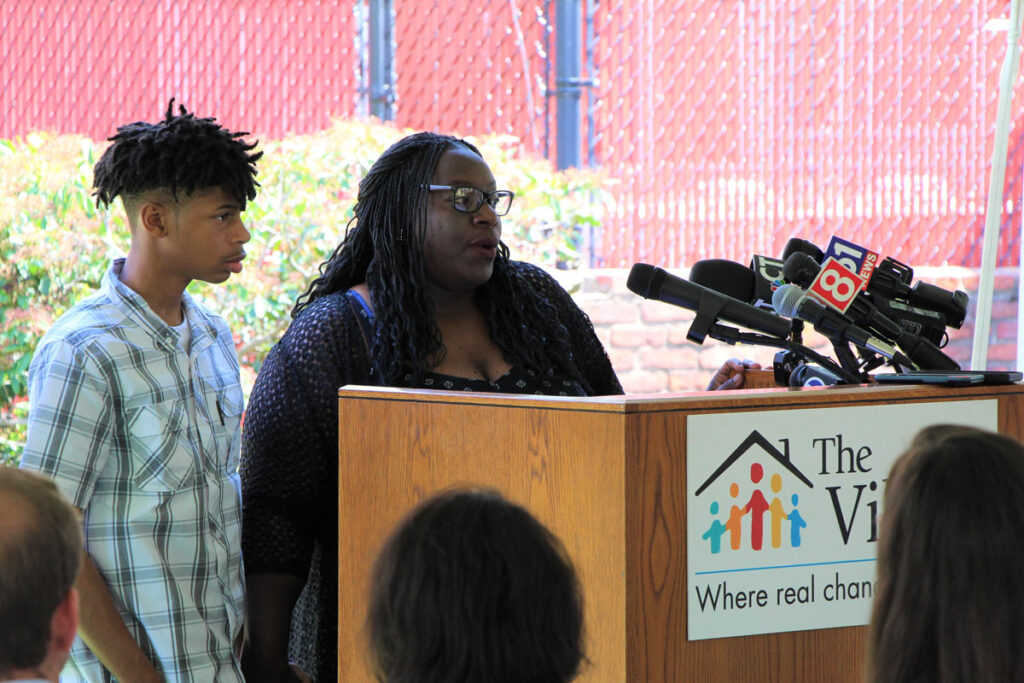 Local mother Tenesha Oates and her son Malik, who receive support from The Village, shared how this new level of care will help families be able to get the help they need, and quickly.
"Having a place that you can rely on to give you and your child support quickly will make a world of difference, especially for single moms like me," Oates said. "It will mean no more missed work hours and a sense of peace that everything will be OK."
Next door to the UCC, Connecticut's first and only sub-acute children's mental health unit is set to open soon. The new program will have 10 beds for youth ages 5 to 18 who are experiencing a crisis and are not needing hospital level of care but are not quite ready to go home.
More information about the UCC is available at thevillage.org/UCC.